Welcome to Wayland Animal Clinic!
Wayland Animal Clinic provides expert care to the pets of Wayland and surrounding Metrowest communities. We care for your pets as though they were our own, with compassion and respect. Bring your pet in today to experience the Wayland Animal Clinic difference!
Call Now
Book an Appointment
508-653-1096 | 6 Winter Street, Wayland, MA, 01778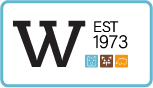 Serving Metrowest For Over 45 Years
Wayland Animal Clinic has been proudly serving the people and pets of Wayland and surrounding Metrowest communities since 1973. As a full-service veterinary hospital, we are committed to help you keep your pet happy and healthy. We provide compassionate and knowledgeable care, so you can rest assured that your pets are being handled with the same love you show them each day.
Our Veterinary Team Provides Outstanding Service
Hello and welcome to Wayland Animal Clinic. We personally want to thank you for visiting our website. We offer our clients a broad range of services to keep your pets happy and healthy. Check out our services to see how we can help you today!
Our Services
Choosing veterinary care is one of the most important decisions you will make when taking on the responsibility and privilege of caring for a pet, we hope that you'll choose the expert and compassionate care at Wayland Animal Clinic to entrust the important care of your pet's health needs.
What to expect
Register as a new client
We can help you keep them healthy
Wayland Animal Clinic offers a range of veterinary services to care for your pets-whether they are furry, feathered or have scales! We handle snakes, rabbits, iguanas, lizards, gerbils, guinea pigs, hamsters and ferrets. We regularly care for these unique pets and stay up to date with the newest techniques to keep every pet safe and sound!
**NOTE**
Due to constraints caused by the pandemic, we are currently unable to accommodate urgent/emergency visits for new avian / exotic patients.
Existing clients can book urgent / emergency visits for their avian and exotic pets.
New clients are welcome to book non-urgent wellness appointments for their avian or exotic pets.  Please note that we are currently booking wellness exams 6-8 weeks in advance.