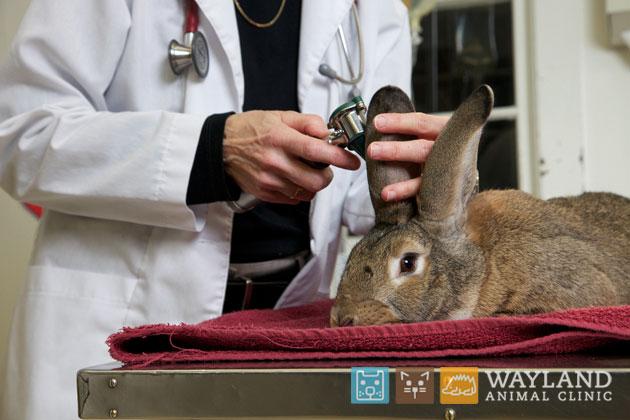 Wayland Animal Clinic provides emergency and wellness care for birds, small mammals, reptiles and a wide variety of exotic species. Your turtles, lizards, rabbits, guinea pigs, ferrets and other critters are all in good hands at Wayland Animal Clinic.
Hospitalized patients receive specialized care from our experienced staff, and are kept in a warm and safe environment, which includes a state-of-the-art incubator.
Although a lot of information regarding exotic animals is widely available on the Internet, it is often difficult to determine what sources to trust. You can rely on our experienced veterinary team's knowledge of mice, rats, hedgehogs, and other exotic pets.